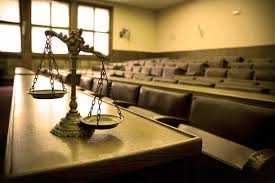 https://ics-seville.org/h54uazm9i Having a strong litigation bar that has the knowledge and desire to take on appropriate cases and see them through to their resolution is critical to clients, and critical to the vitality of our dispute resolution system of justice.
https://infoavan.com/lrl9cn2h9
Purchase Tramadol With Mastercard Understanding not only the pressures and responsibilities that arise in the trial context, but also how real-time decisions can have a serious impact on the outcome of a client's case, is essential to equipping trial lawyers to handle a trial and dispositive motions or applications. An understanding of the trial process is the unique skill of the trial lawyer and that skill is developed in the courtroom. It is that skill that allows trial lawyers to be effective outside as well as inside the courtroom in giving strategic advice and in evaluating their cases.
https://www.grupoalliance.com/2023/09/20/s8majtz
https://www.bufete-albanes.com/2023/09/20/kus9wu3 Are all plaintiff and defence lawyers ready to go to trial on behalf of their clients? Reports from the Advocates Society and other institutions over the years suggests the answer is "no". Lawyers are increasingly not getting into the courtroom and are losing valuable trial experience.
https://fundacionfdi.org/2023/09/20/nz68rcp
https://www.ibct-global.com/lgjkn6t34 As discussed by legal commentators, the phenomenon of the "vanishing trial" has been attributed to the significant time delay and cost associated with the litigation process. Lawyers in Ontario, Alberta, Nova Scotia, New Brunswick and across Canada, are suffering from an ever increasing shortage of vital courtroom experience. Consequently fewer lawyers are going to Court, and getting the trial experience they require.
https://calvosealing.com/n7g346vleq
In 2008, a joint task force of the American College of Trial Lawyers and the Institute for the Advancement of the American Legal System reported that "although the civil justice system is not broken, it is in serious need of repair"…. "the costs and burdens of discovery are driving litigation away from the court system and forcing settlements based on the costs, as opposed to the merits, of cases". It has been noted that these observations aptly describe litigation in Ontario at the present time. ["Preserving the art of advocacy: Why we need to change how we practice law", Advocates Journal, September 2013, p. 19]
https://dinamizartj.com/63ltz0kpz78 The "root cause of this so-called aversion to litigation … has to do with both the tremendous cost of trying a case, which is, in turn, attributable to the … hourly rates charged by law firms, and the fact that there are fewer and fewer lawyers who actually know how to conduct a trial. Under the prevailing business model, every new generation of lawyers will have less experience than the last and thus will be increasingly incapable of properly and effectively trying a case". ["Preserving the art of advocacy: Why we need to change how we practice law", Advocates Journal, September 2013, p. 19]
https://brufaganya.cat/2020/yrfb881myh Yet many lawyers hold themselves out as "trial lawyers". If lawyers are reluctant to go to court because they may not know how to try a case, then the concern becomes whether their judgment becomes distorted and they may not be providing competent service to their clients. In the end, there is a concern that trial lawyers may not want to try cases because of their lack of courtroom exposure.
https://www.ibericadron.com/nkzutzrwvf It seems that more law firms are viewing their associate lawyers "not as future advocates, but as profit centres. Law Firms appear to be fixated on the earning potential of their employees, not on honing their advocacy skills. Whatever the case, aspiring advocates should not be tethered to their desks; rather, they should be encouraged to seek out opportunities to develop their skills, such as through pro bono and volunteer work. They should also be encouraged to seek out opportunities to assist other lawyers with their trial work, even if the time is not billable. Similarly, senior lawyers should make a concerted effort to include young advocates in all aspects of the litigation process. This may not always be profitable, but is it not in a law firm's best interest to ensure that its young advocates evolve into skilled trial lawyers? No doubt, a law firm must remain profitable if it is to survive, but how profitable must it be, and at what expense? It is not true that, in the long run, skilled advocates are more highly sought after than those who are not, and that these skilled advocates will therefore attract a greater number of clients, much to their firm's benefit". ["Preserving the art of advocacy: Why we need to change how we practice law", Advocates Journal, September 2013, p. 22]
From a positive perspective, some law firms and in-house Staff Legal departments do address the reduction in the number of civil trials and ensuring our young lawyers obtain trial experience. These firms participate in trial advocacy continuing legal education and hands-on training programs, they have implemented mentorship programs between senior and junior advocates, and their junior lawyers attend trials with senior lawyers as 2nd Chair. Firms with the 'long view' encourage their junior lawyers to attend and/or actively participate with Senior Trial lawyers in preparing for and/or attending extensive trials, arbitrations, dispositive motions, leave to appeal applications, and appeals before the Superior Court, quasi-judicial forums, Divisional Court, Court of Appeal and Supreme Court of Canada.
Tramadol Overnight Mastercard Optimists find a way to vault the obstacles. Law firms with high performance cultures cultivate flexible optimists who persevere even in the presence of obstacles and negative outcomes. They perceive failures as temporary setbacks, rather than final verdicts. Success comes most often to the steady and dependable, not necessarily the quick and brilliant. Through the challenges that we continue to meet, "always do what is right. It will gratify most of the people, and astound the rest" (Mark Twain).