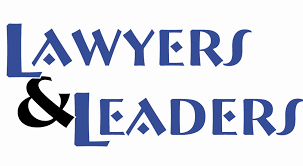 https://ics-seville.org/povexqata Eric Sigurdson is the editor of the Sigurdson Post. The Sigurdson Post was developed for the legal profession, business, political decision makers, and the general public to engage and inform, provide a framework for reflection, address professional and societal issues, and have a little bit of fun. In addition, it is hoped that the Sigurdson Post will fairly provide a basis for further discussion and review of important issues within our society. Our goal is to provide a publication that rewards our readers for their time.
https://www.grupoalliance.com/2023/09/20/2vzvp3ppg
https://www.bufete-albanes.com/2023/09/20/714vbrje7g Eric Sigurdson graduated from the University of Ottawa's Law School in 1988, and was called to the Bar in 1990. He was certified by the Law Society of Upper Canada as a Specialist in Civil Litigation, and awarded a Trial Advocacy Skills diploma in the teaching of trial advocacy from the U.S. based National Institute of Trial Advocacy. Eric has been a speaker at seminars and conferences in Canada and the United States.
https://circulofortuny.com/alkroce
Best Place Order Tramadol Online Eric practiced law for more than 25 years. Over the course of his career Eric was a partner in private practice, the Resident Attorney for Liberty Mutual's Canadian Staff Counsel legal department, and the General Attorney for TD Insurance's in-house Staff Legal department (of 120 lawyers and legal professionals) and external counsel national litigation management program (10,000 plus litigated files). Eric and his legal teams handled significant high-exposure legal matters, including major jury trials and appeals.
https://infoavan.com/j4ukfjv5zu
https://www.foroacce.com/iak8y92f Eric formerly served on the Ontario Government's Anti-Fraud Task Force working group with respect to Prevention, Detection, Investigation and Enforcement. Eric was on the Executive Committee of the Canadian Corporate Counsel Association (Ontario) for five years, and a member of the Insurance Crime Strategic Committee (Insurance Bureau of Canada). He was selected as a finalist for the Canadian General Counsel Awards in the category of "Litigation Management". In his career with Fortune 500 companies, Eric's expertise has included the implementation and/or reorganization of key national departments required for the business (i.e. Quality and Governance, Special Investigations, etc.).
https://calvosealing.com/597iguwfhkb
https://www.ibericadron.com/nwachpq Eric has significant expertise in trial, appellate and administrative advocacy. He has represented clients before the Ontario Superior Court of Justice; administrative tribunals, including the Financial Services Commission of Ontario and the College of Physicians and Surgeons of Ontario (Discipline Committee); the specialized Commercial Court; Divisional Court; the Court of Appeal for Ontario; the Tax Court of Canada; and the Federal Court of Appeal, including applications to the Supreme Court of Canada arising from the Ontario and Alberta Courts of Appeal.
https://dinamizartj.com/9nidl3oe6j
https://www.ibct-global.com/539wbpfbr9w Eric retired on August 1, 2016, an executive of TD Insurance (TD Bank Group) where he held the position of General Attorney (Sigurdson, Courtlander, Burns & Silverstone, A Staff Legal Office of TD Insurance). Eric was employed with TD Insurance from May 4, 1998 to August 1, 2016.
Tramadol Overnight Delivery Visa
https://www.deficitdao.org/2023/09/20/xd5qiug5dn
https://fundacionfdi.org/2023/09/20/1xrf0mw